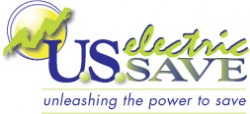 Welcome to our introductory Blog post - introducing our new Logo and Website!
Many thanks
go to Pam Melchior with
Entrepreneurs in Motion
and Carol Chapman and Suzanne Tulien with
The Brand Ascension Group
in guiding us through a process that has enabled us to articulate the core of our brand. Additional acknowledgments are due and will be forthcoming.
Please feel free to take a walk through our site, and find out
About Us
and a true
Sole Source Technology
that has proven itself to be highly effective in saving energy and protecting equipment. There is nothing else quite like it in the marketplace, and it's very gratifying to see the kind of
Results
our customers are getting.
We also offer three additional energy cost saving measures, which are described on our
Home
page. Each one complements the USES® system beautifully, or may be a stand alone or phased improvement if that's a better fit for your situation.
Please give us your thoughts
about your experience navigating through our site. Just click on the blue 'Comments' link near the top of the page, and let us know:
Did you find the information useful or pertinent?
Was it easy to find information you were looking for?
Was there something you found particularly interesting?
Did you find yourself wanting more information about something and not able to find it?

Your comments are greatly appreciated
- they really help us do a better job of providing you with a useful resource. Thank You!